We are pleased to announce, that another store selling unpackaged goods will open in August 2016 in Biel, at the boarder between German and French parts of Switzerland.
At the origin of the opening of this store, Christine Remund's vision and her wish for a sustainable solution to bring a change and to contribute to the environmental protection. She wants to bet in particular on the regional products and to make a tangible contribution to the reduction of waste. It is also important for her to deliver personalized customer service as a priority. It is a way for Christine to oppose the trend to the self-service restaurant-scanning of supermarket chains.
The current assortment of products is mainly including daily usage goods and would be affordable for everyone. When possible, Christine offers swiss made products, which she completes with imported goods when necessary. Furthermore, she encourages environmental friendly and fair production. In her constant research of regional products, wise advice are always welcome.
In the food hall, we can find, for example, pastas, rice, flour, dried fruits, walnuts, flakes and muesli. The range is completed with articles such as sugar, salt, spices and aromatic herbs. For bodycare products, we will find soaps, body oils and the essential oils for the bath. In the household products hall, we will find washing powder, washing liquid and various cleaners proposed in bulk. The owners of dogs and cats will be delighted to learn that of the dry food will be included in the bulk assortment. For zero waste beginners or the spontaneous customers who do not still possess bowls, a selection of reusable packagings will be available.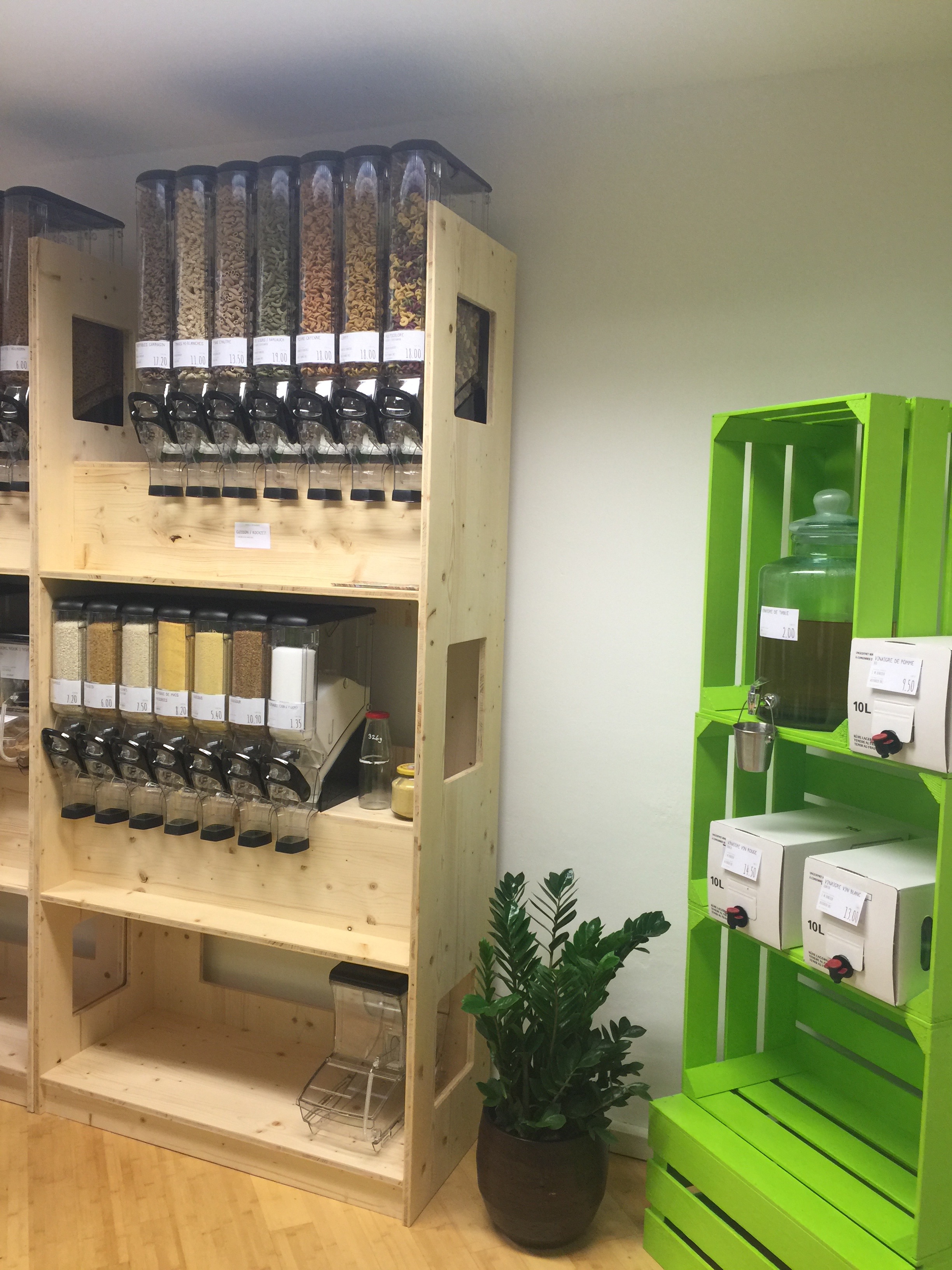 In her research for suppliers, Christine Remund had various experiences: on one hand, the question of the delivery in reusable packagings was very well welcomed and, on the other hand, it activated questions on the side of producers who are more and more confronted to this type of requests and wish to find solutions in the future. Although the "unpacked" concept was not able to be completely operated at this level, Christine Remund sees in it a potential of optimization.
We questioned her about the best moment lived at the personal level while working on this project. Christine Remund told us how she found the place in Kirchgässli in Biel. Her wish was that the shop can be in a residential zone within easy walking distance. With this attractive store in the middle of the biennoise old-town she was able to realize her dream.
ZeroWaste Switzerland wishes Christine Remund a nice opening with her bulk store: « La Portion Magique » (The Magic Portion) and many nice and long-lasting encounters.
Opening : 16 August 2016
LA PORTION MAGIQUE
Kirchgässli 5
2502 Bienne
www.portion-magique.ch
FB: https://www.facebook.com/portion.magique.biel