Since 1960 the Hofer family owns the drugstore – herbalism and dietetic shop – by the same name. Managing director Marianne Schwab-Hofer and her team offer consulting and a wide variety of products in the areas of health, beauty and cleaning.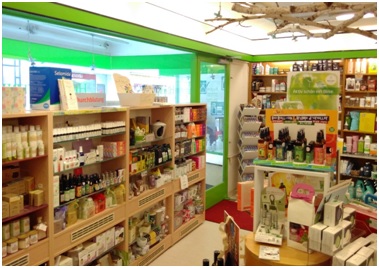 As the managing director says so well, products sold in bulk are fundamental for a drugstore and have always been – traditionally dried plants for infusions or technical products like baking soda have always had their place on the shelves of the shop, customers buying the exact amount needed. Let's not forget Spagyric where each person leaves with their individual mix which can be refilled when necessary.
Due to the demand and enthusiasm of their customers for products sold in bulk, the team has "grown" the number of products available in this fashion by the end of 2016. Together they have created signs pointing out which products may be refilled, that it is possible to bring one's own containers and decorated a shop window which gets the message across in a superb way.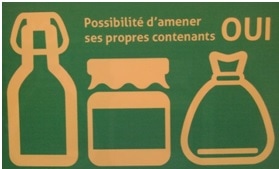 Hofer's Drugstore offers the following articles in bulk:
Dishwasher liquid, detergent and multi-purpose cleaner
Sodium bicarbonate, sodium percarbonate, citic acid
Fine china clay
Beeswax in flakes
Epsom salts
Infusions from dried flowers/plants
Floral waters
Mother tinctures
Solid shampoos and soaps
Washable hygienic products (cups, wipes from bamboo or cotton)
And many more!
Preference is given to organic and Swiss products. To carry your purchases the team recommends compostable bags or a wide variety of cloth bags instead of those horrible plastic bags!
The team is happy to be part of the Zero Waste movement and to show to a young generation that it is indeed possible to do things differently!
Droguerie Schwab-Hofer
Rue du Milieu 2
1400 Yverdon-Les-Bains, Switzerland