An intelligent combination of Fair Trade, Zero Waste and alternatives to plastic
FAIR SQUARED, manufacturer of cosmetics and hygiene products, has introduced a reusable packaging; the Fairtrade and NATRUE certified products are offered in refillable glass jars and bottles.
Whether for facial and body care products, lip, foot and leg care, hand creams, intimate care and sun protection products, FAIR SQUARED offers a unique range of fair-trade, vegan and climate-neutral natural cosmetics and hygiene products.
In order to meet consumers' demand for less plastic, after already acting in accordance with the principles of fair trade, sustainability and respect for human rights and animal welfare, FAIR SQUARED has now switched to the zero-waste system in which the container is reused and returned to the retailer after consumption of the contents, then cleaned and refilled.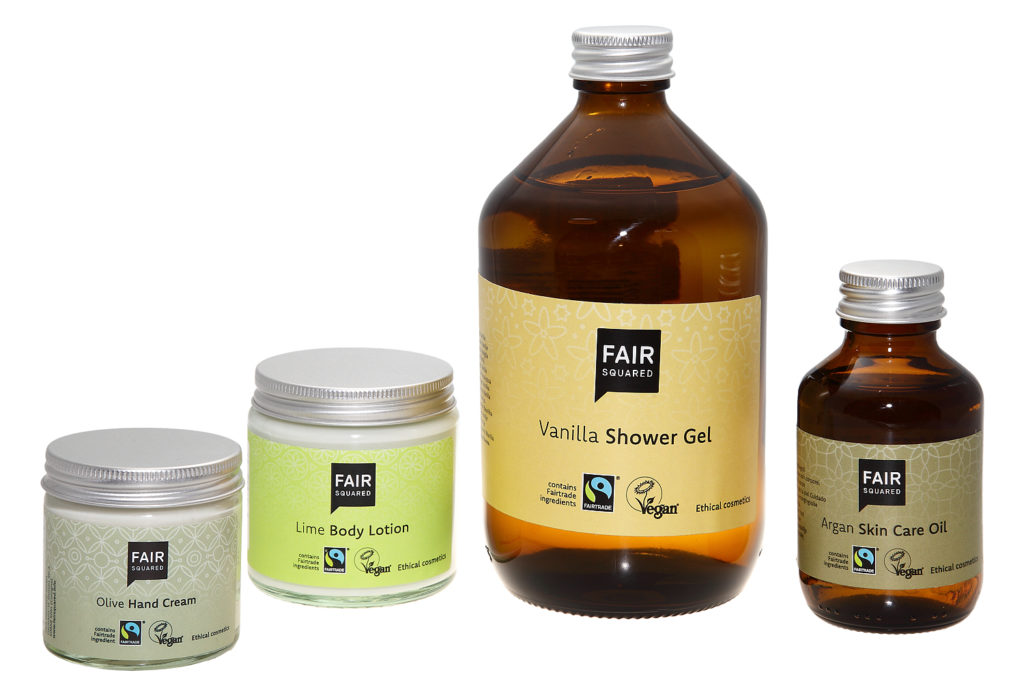 FAIR SQUARED is one of the first cosmetics manufacturers in the world to mark its products with the well-known Fairtrade seal.
Further information is available at:
www.fairsquared.info
FAIR ZONE – Garden, Household and Leisure

A first step towards a plastic-free garden and household is possible with FAIR ZONE. It offers a range of natural and fair trade products for garden, household and leisure, a real alternative to plastic products. The products are made of natural and sustainable materials such as natural rubber. More information on FAIR ZONE can be found at the following link:
Fair Squared Switzerland
c/o RheinBrands GmbH
Klingentalgraben 17
4057 Bâle