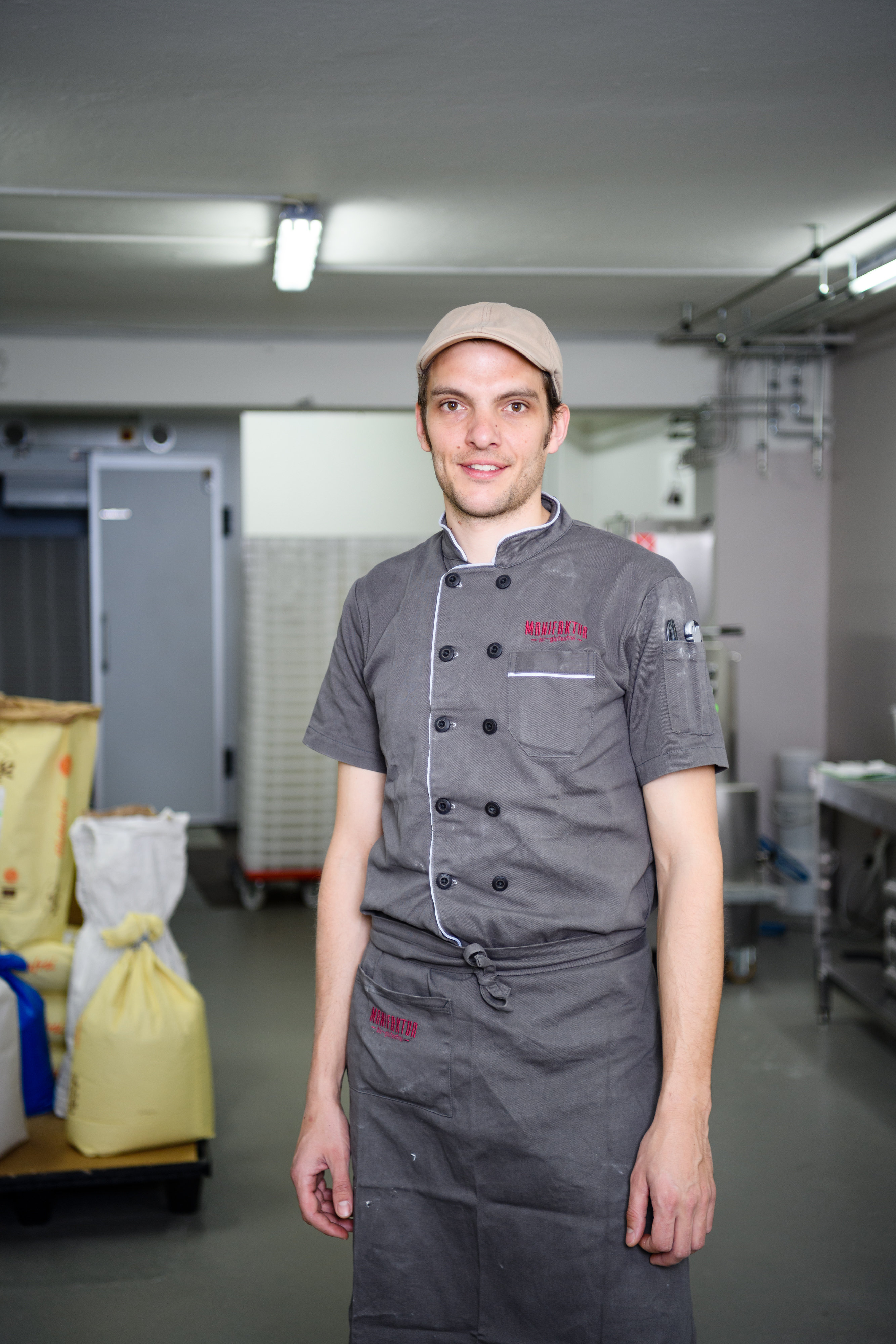 Gluten-free organic products are now produced in the vat where beer was brewed in the past. Since 2017, gluten-free organic pasta, flour, muesli and crackers have been produced in the former Gurten brewery in Wabern near Bern. The small, dynamic and innovative team of the Manifaktur works with a lot of joy and a lot of "hand". For example, the pasta is turned by hand to the nest, the naturally sweet granola is mixed by hand and turned in the roasting pan, the crackers are rolled out and packed sheet by sheet by hand. If machines are used, they are small and can be individually adjusted to the respective product.
The Manifaktur is a place for innovation and new creations. Hemp, corn and chestnuts find their way to pasta and delicious crackers are made from some flour and various seeds. Our granolas are sweetened exclusively with dates and sultanas. Preservatives or artificial flavours have no access in production.
There are many ideas. These are tested, refined and some of them find their way into production and business. The Zerowaste idea is also a central point in our manufacture. The entire product range is available in large packs and now also in reusable tubs. We ship directly from production, without intermediate trade. Several bulk shops in Switzerland already offer a large selection of our products.
Only gluten-free organic products are processed on the premises of Manifaktur GmbH. Long-term contact with customers and suppliers on a partnership basis is central to our business.
Manifaktur
https://manifaktur.bio/
Gurtenbrauerei 28
CH-3084 Wabern
T +41 79 202 77 30
info@manifaktur.bio