La Vie en Vrac is committed to offering you a wide range of everyday products while significantly reducing its ecological footprint.
At the La Vie en Vrac grocery store, the products are carefully selected and chosen as locally as possible in collaboration with local producers. By limiting packaging and shortening the supply chain, La Vie en Vrac grocery store reduces its carbon footprint.
It offers dry food products (flour, pasta, cereals, nuts, tea, coffee, spices, pulses, etc.), but also sourdough bread, fresh fruit and vegetables, oils and vinegar, hygiene and cleaning products. They come with their own packaging or you can buy them on site. Some products are already packaged for hygienic reasons, but their containers are refundable and can be collected from the shop.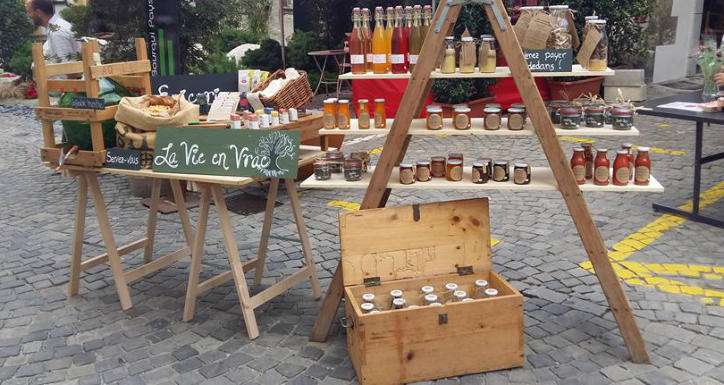 La Vie en Vrac
Rue de l'Hôtel de ville 12
1470 Estavayer-le-Lac
026 664 03 49