For over 30 years, Matthias Mend has been dealing with the fascinating facets of the topic water.
As a hearing aid acoustician, it was the importance of water for the human hearing, then it was water as an investment good, with the aspects of sustainability and environmental protection, as well as the central role of water for health, performance and well-being.
As a cyclist, he was able to experience many decades of dehydration and loss of performance. After additional advanced trainings in the areas of health, personal development, and marketing, he has been concentrating entirely on the sustainable usage and natural processing of tap water since 2008.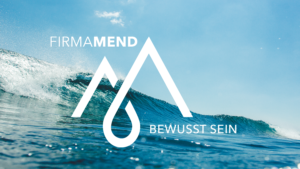 In numerous scientific disciplines, water is viewed from an isolated point of view – but rarely integrated into an overall context.
Matthias Mend provides interdisciplinary information, sheds light on water from different perspectives and illustrates the relevance of water for each of us. He places water in a social context and makes clear what consequences our current handling of the element water will have in the future for our nature, our health, and our performance. Matthias Mend impressively illustrates both the reputation risks and the enormous economic advantages for companies, the hotel and catering industry. His knowledge of hygiene, consumption, aesthetics and taste and the associated challenges in modern domestic installations make him a valuable partner in the planning of water taps and shower systems. As an intermediary, he is used to being on hand to advise the architects, building owners or operators.