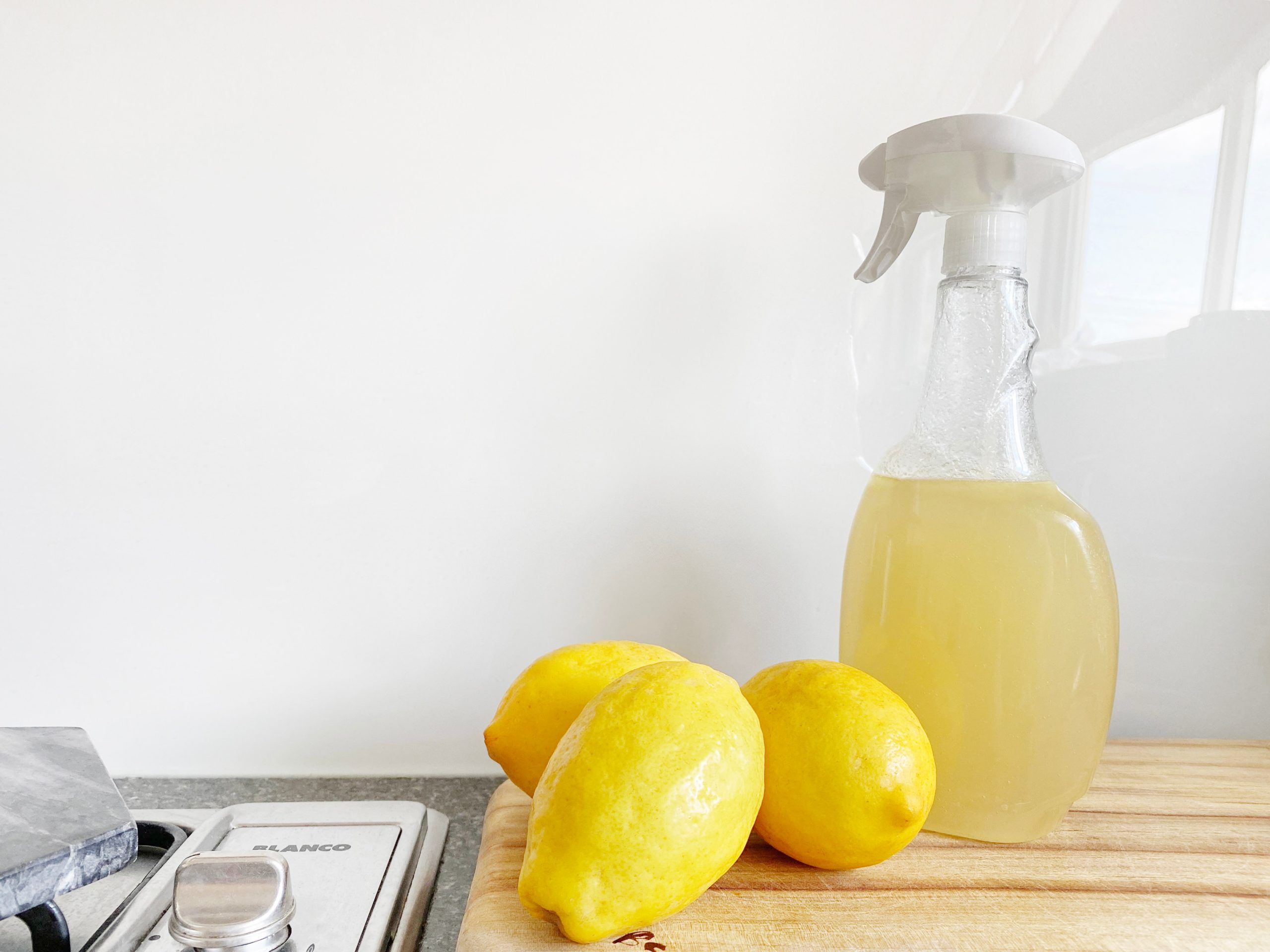 Homemade Citrus All-Purpose Cleaner
Ingredients
2 dl of apple vinegar
8 dl of warm tap water
Lemon peel
4 sprigs of thyme (optional / at will)
Cautionary note
Method
Take a lemon, if possible already used, peel it and put the peels (only the rind) in a bottle. Add the thyme sprigs, vinegar and finally water. Let the mixture rest for about 12 hours or overnight. It is important to leave the bottle open during these hours to allow the gases to escape, and to close the container once this time has elapsed.
To make the product more effective, it is best to let the solution stand for 14 days by shaking the bottle gently from time to time. The glass cleaner can then be sieved and transferred to a spray bottle.
Minimalist version
It is possible to use cleansing vinegar simply infused with citrus or rosemary peels, or other plants. Diluted according to what you wish to cleanse.
Remarks
When using a lemon for its juice, remember to keep the peels that can be dried (see other recipes) or used macerated in cleaners.
This all-purpose cleaner is very versatile. It degreases, disinfects, descales and can be used in the kitchen, bathroom or even as a fabric softener in the washing machine.
To remove persistent mould from joints and walls, the mixture can be dissolved with more vinegar or less water.
Thyme sprigs are optional.