Organic products, a matter close to our hearts
We wish us all, and especially our Earth, to be well, to be better. We consider it our duty to offer our customers only products from producers who practice fair and balanced trade, and for whom organic represents more than just a profitable activity.
It is a pleasure to shop with us: a bright and cheerful shop, without hustle and bustle, a large assortment of organic products selected for you with care and a lot of experience.
You will find our organic speciality shop near the large Schlipfparkplatz in the middle of the village centre of Wald in the Zurich Oberland.
Where the fire trucks used to be, you will now find quality organic food and a team that is looking forward to your visit.
For us, ORGANICS is a vocation, a joy and an attitude to life.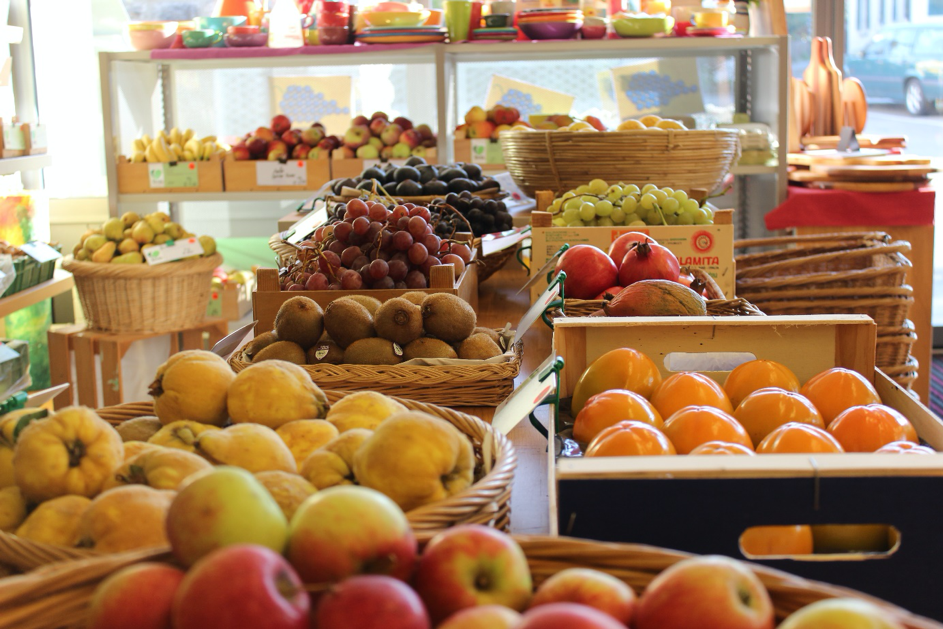 Packaging free
Plastic is everywhere and ends up where it doesn't belong: in waterways, in our soil, in our food cycle. Since September 2018, you can buy the following products in bulk: flakes and muesli, rice and lentils, seeds, dried fruit and nuts, and even cones and sweets.
Bring a container or bag with you and shop with us without any packaging.
Flour, muesli and pears can be purchased in bulk.
Terra Verde, one of our trusted and long-standing suppliers, offers you the best olive oil from the Cliento National Park in cans. We also offer the best Balsamico Bianco in 5 litre cans.