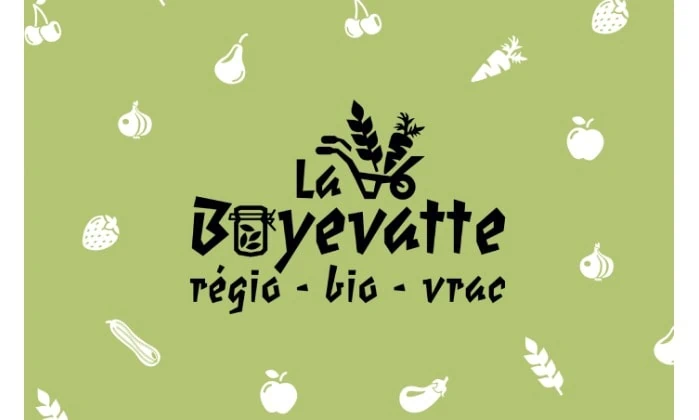 La Boyevatte – Bulk store in Courroux (JU)
The bulk store offering seasonal local food from the Jura
In May 2016, Kevin Nia and Rémy Petitcuenot came up with the idea of opening a bulk store in the Jura, called La Boyevatte, which means wheelbarrow in the local patois.
To preserve the environment it was clear to them that waste had to be reduced and that we needed to go back to consuming local goods.

They now have a clear goal: to offer you seasonal local food (organic as much as possible) and support local know-how. They know where all the products they sell come from and how they were made.
They traveled throughout the canton of Jura to meet with the farmers and learn how they work. These trips were worth it, they now deal with the best motivated partners. The store is open since April 25th 2017.
At la Boyevatte you will find cereals, pasta, rice, legumes, seeds, spices, drinks with and without alcohol from the region, cosmetics, cleaning products, but also fresh food like local vegetables. About 95% of the goods they sell is organic and the assortment is growing according to the wishes of the customers. They also organize workshops.
The store is in the village of Courroux (rue du 23 juin 79), 2km away from Delémont. It is easily accessible by the road and there is parking in front of the shop.